About Us
Ooh la la Cupcakes is a Victoria owned and operated boutique cupcake bakery with three locations conveniently located in Langford, Downtown Victoria and Hillside Victoria.
All of their cupcakes are made with fresh ingredients and contain no additives. They use the finest ingredients like pure vanilla, sweet rich butter and fresh eggs. Their moist, rich swiss buttercream toppings will melt in your mouth.
They hope you enjoy the whimsical nature of the names and that your mouth will water in anticipation at each cupcake description. Please call at least 1 week in advance for custom orders of cakes and cupcakes to avoid disappointment.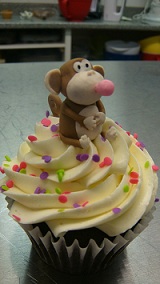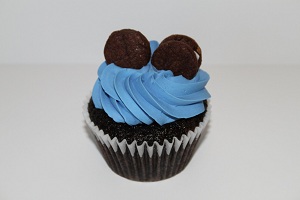 Menu
Ooh la la offers 14 signature menu flavours as well as featured cupcakes each week including Cookie Monster (chocolate cake with oreos and chocolate chips inside) and Red Velvet. A variety sample pack of their Mini Cupcakes are also available during the week and on Saturdays while supplies last. Upon request, Ooh la la will prepare special orders for specific dietary needs to the best of our ability.
Any Special Occasion
Ooh la la cupcakes are great gifts for any occasions whether you are celebrating:
a special birthday
a wedding
an office party
some hello's or goodbyes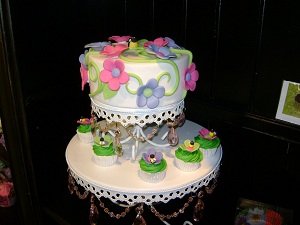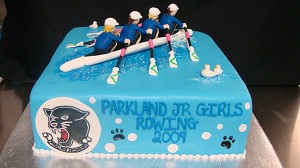 Store Locations
Ooh La La Cupcakes - Victoria (Downtown)
619 Broughton St.
Victoria, BC V8W 2A1
Phone: 250.590.8019

Ooh La La Cupcakes - Langford (West Shore)
713 Goldstream Ave, Unit A
Victoria, BC V9B 2X4
Phone: 250.478.0704

Ooh La La Cupcakes - Victoria (Hillside)
1391A Hillside Ave
Victoria, BC V8T 2B3
Phone: 250.385.0707

More Information
Check out Ooh La La Cupcakes' website to find out more about their delicious cupcakes.
Like Ooh La La Cupcakes on Facebook and follow them on Twitter .