Our Motto
'Confident Students Love to Learn '
About
TutorFind Learning Centre is one of Victoria, British Columbia's finest tutoring establishments. TutorFind is the longest serving tutoring agency on Vancouver Island; in over 20 years of service it has supported over 5000 students and continues to offer the highest quality tutoring services its clients have come to expect. TutorFind's tutors are experienced in all levels of education: from elementary through middle and high school and on into post-secondary studies. It covers both public and private curriculum requirements and is always interested to explore further.
TutorFind is pleased to offer its services to international students as well as students with learning challenges. It tutors all high school English courses, as well ESL and all levels of Social Studies. The tutors at TutorFind are experienced and, like their students, exceptional.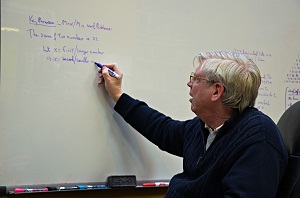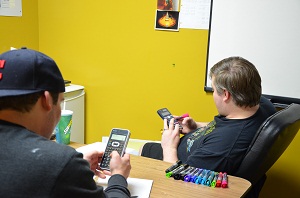 Mission
TutorFind is a group of educators dedicated to inspiring, challenging, nurturing and empowering learners to reach their educational goals. They are committed to encouraging the human values of caring and sharing. They are a tutoring service whose members share a deep desire for teaching and learning.
Every individual has a preferred learning style. TutorFind offers a friendly and supportive environment for learners with a wide variety of learning abilities. TutorFind accepts that people learn in different ways and at different rates and teaches the student, not the subject.
TutorFind celebrates the achievements of all its learners.
TutorFind is motivated to be recognized as an effective educational facility and to be seen as an asset by the local community.
Tutors
TutorFind has tutors for math, physical sciences, social sciences, English, foreign languages (Dutch, Italian, Spanish and French) and humanities. TutorFind's tutors are:
Duncan McDougall - Duncan attended Champlain Regional College (DEC) and Bishop's University specializing in Mathematics. He has his teaching degree from McGill University and specializes in tutoring mathematics. Duncan is also the Director of TutorFind. .
Ryan Willoughbly - Ryan is a professional tutor with a Bachelor's degree in Mathematics and Statistics at UVic. He specializes in tutoring calculus, linear algebra, multivariate calculus, differential equations, finite mathematics, probability, statistics, physics and astronomy.
Henri-Paul Indiogine - Henri-Paul has a Phd in Curriculum and Instruction at Texas A&M University. His tutoring subjects include chemistry, biology, finance and business mathematics, statistics, physics, Italian and Dutch. He also teaches mathematics in Spanish.
Contact Information
Phone: 250-472-9340
Email: tutorfind@tutorfind.ca and/or duncanemcdougall@hotmail.com
Click
HERE
for additional information.