About
Silva Martial Arts is a single-location, family-owned studio, so students get highly personalized instruction. Our facility has a very intimate ambience, perfect for our personalized style of teaching. It is a highly respectful environment, and there is a strong emphasis on developing confidence, self-discipline, courtesy, and perseverance along with the physical skills gained through Tae Kwon Do training. We strive to build champions in life, and to prepare our students to be leaders with unlimited success.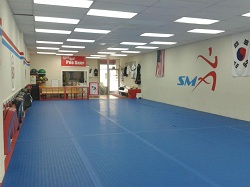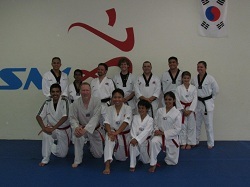 History
Established in 1998 by Master Silva, a 5th degree World Tae Kwon Do (Headquarters for Tae Kwon Do in Kukkiwon, Korea) certified black belt. The studio has grown since then and has moved to bigger locations over the years, but has always remained in Santa Clara. Silva Martials Arts is still led by Master Silva and Head Instructors Master Torres, a 4th degree certified black belt, and Mr. Hurst, a 3rd degree certified black belt.
Services Offered
We at Silva Martial Arts offer traditional and sport Tae Kwon Do, stand-up and ground defense, weapons defense, physical conditioning, and children and kids programs. All of our classes are taught by Master and Head Instructors, Master Silva, Master Torres, Mr. Hurst, and Mr. Escalada who are also certified and recognized through the World Tae Kwon Do Federation in Korea. All classes are assisted by at least one other Black belt at all times plus trained advanced red belts.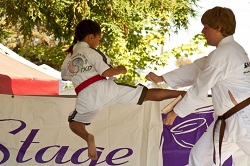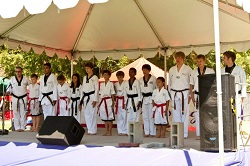 Connection to the Community
Silva Martial Arts is active in the community year-round, participating and organizing local school fundraisers, special events, festivals, Relay for Life (cancer awareness event), and many others. We strive to stay connected with the community we are a part of.