About
Kumon is the world's largest after-school math and reading academic enrichment program. Our personalized approach helps children learn math and reading concepts based on their ability rather than their age or grade. Since the curriculum is individualized for each child, it allows students to comprehend the new material fully before moving ahead. With our emphasis on self-learning, preschool through high school students become self-reliant and gain confidence to learn new materials at their own pace.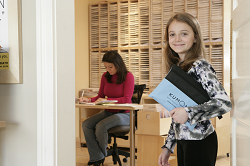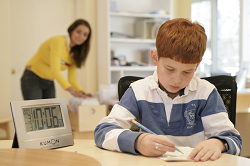 History
Kumon was founded in 1954 in Osaka, Japan, by Toru Kumon, a math teacher who wanted his son to enjoy learning math and be prepared for the rigorous university entrance exams. While teaching calculus to high school students, Toru began researching the skills a student needs to excel in high school-level calculus. Each day, he'd give his son, Takeshi, short assignments to complete. The work was incremental, allowing his son to master each concept completely before learning a new skill.
As Takeshi's ability improved, parents took notice. Interest in the self-learning method continued to grow, and the first Kumon Centre opened in 1958. The instructional method Toru Kumon created was so successful that Takeshi was solving calculus problems by the time he was in Grade 6.
Kumon opened the first centre outside of Japan in 1974, in New York. The success of Kumon's math program in America led to the conception of a reading comprehension program, which was developed by a team of expert literature and reading specialists. Kumon's reading program was launched in 1991. Using the same self-learning model, the program advances a child's reading comprehension skills, while the early learner program adds a more comprehensive oral component to enhance the development of strong reading fluency.
For more than 50 years, more than 16 million students worldwide have experienced the results of the Kumon Method of Learning.
Services Offered
Kumon offers comprehensive reading and math programs, enrolling students as early as age three with a curriculum that extends through high school.
Students attend for reasons of either enrichment or remediation and the program can be tailored to the needs of each student. Many children remain in the program for a number of years, sometimes beginning as remedial students but eventually advancing beyond grade level.
Each Kumon journey begins with a short skills assessment which helps us determine a suitable starting point in our extensive curriculum. This assessment is provided free of charge and with no obligation to enroll. To schedule an appointment, please email linda@kumonvictoria.ca or phone 250 479 1800.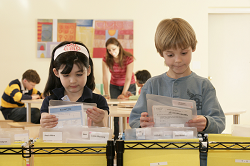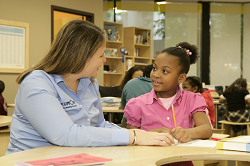 Interesting Facts
Linda Birley, Director of the Kumon Centre in Saanich, opened the centre in 1991 and moved it to its current location in 1998.
Kumon Saanich has enrolled more than 1500 students over the years. It is always a pleasure to hear from our alumni and learn where their life's journey has taken them.
Connection to Community
We are proud to be a member of the Greater Victoria Chamber of Commerce and have strong connections to Selkirk Montessori School and the Karen L. Colussi Foundation.
Location
Saanich Centre
Linda Birley
250-479-1800
linda@kumonvictoria.ca
204 – 3965 Quadra St. Victoria, B. C.
www.kumonvictoria.ca
Quadra at McKenzie beside the White Spot Restaurant
Ample parking available