Another year in your toddler's life has passed and you're wondering where the time went! It's time to get planning and lucky for you I've gone ahead and done some searching and I've come up with some great suggestions on toddler birthday party ideas in San Francisco. Round up the crew and get ready to have the best birthday ever!
If you need birthday planning help try It's a Piece of Cake. They take care of everything from the invitations to the entertainment. Doesn't a toddler tea party or a puppet show sound fun! This Bay Area family favorite can plan for your venue of choice. To get a quote call 415-987-1946.
San Francisco Recreation and Parks offers a number of fun toddler-friendly classes, such as their Simply Fun class for kids aged one to 3 years old. At Simply Fun kids spend time and energy at the indoor playground and then wind down with circle time and a story, read aloud. Recreation centers also offer baking, art and reading classes aimed at active and inquisitive toddlers. Email web-rec@ssf.net or phone 415-970-8061 for more information.
Book a Critter Party at the Children's Creativity Museum. This interactive museum has several creative learning labs, such as the Innovation Lab where kids (or you!) can invent and craft. You and your tow of toddlers will have all-day admissions to the museum and a private birthday party room. What's more, a Birthday Coordinator will help you with setup and clean-up for the event.
Take the toddlers to see real critters at the San Francisco Zoo. Plan a party at the Lemur Room or Great Hall at the zoo, which includes lunch, zoo admission, goodie bags, a party coordinator and more. I love visiting the lemurs and here's hoping you get the chance to spot the snow leopard!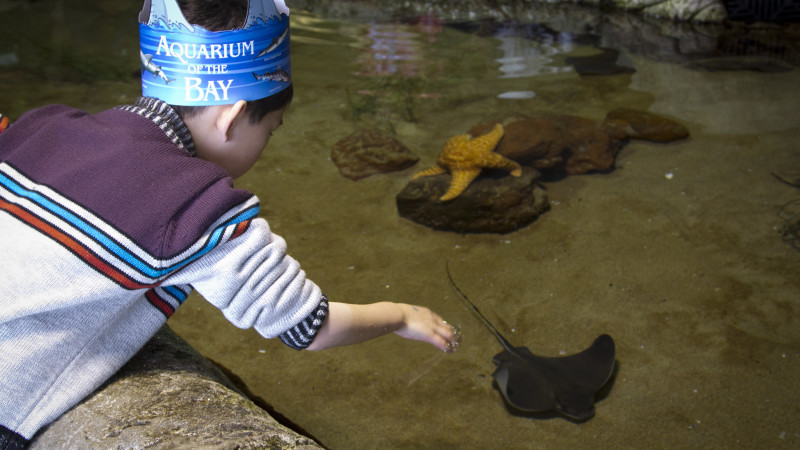 And if your kids prefer aquatic life, head to the Aquarium of the Bay to watch a shark feeding,  view a 3D film or enjoy a magic show. See if the kids can find Nemo!
Of the many great toddler birthday party ideas in San Francisco, swimming is one of my favorites. It's a healthy activity with a lot of physical and mental benefits, plus it's not just fun for the kids, it's fun for parents too! 
And afterwards why not fuel up at one of San Francisco's kid-friendly restaurants. Rigolo Cafe and Restaurant has a play area, kids menu and great pizza. 
Who can deny a happy little birthday toddler a celebratory dollop of ice cream—brought right to your door! Ben and Jerry's Bay Area Ice Cream Catering delivers ice cream, sorbet, frozen yogurt in favorite flavors such as milk and cookies, banana and peanut butter and triple caramel chunk. Give them a call at 415-263-7233 and stock up on paper towels for a messy, fun and delicious ice cream party.
---
Classes, creatures, and ice cream—a celebration is in order! There are many great toddler birthday party ideas in San Francisco and hopefully this has got your birthday planning wheels turning. And if you have suggestions for birthday party ideas please share, and visit Chatterblock for more information on birthday party ideas in San Francisco.
---