Top Summer Dance Camps in San Francisco
---
Whether your kid has a natural rhythm, or two left feet everyone & anyone can benefit from participating in a dance class. With so many different varieties to choose from your kid could become the text prima ballerina, or hip-hop superstar! ChatterBlock has put together a killer list of the hottest, kid-friendly dance camps and classes in town! Scroll through and see if anything inspires your kids to get their groove on!
The JCCSF Dance School encourages a love for dance and movement in a positive, safe and nurturing environment.
Each child, regardless of skill level, can embrace dance as a journey and use it to express themselves as creative individuals.
Step right up to the New Conservatory Theatre Center's circus-themed theatre camps, where kids can get creative and act, sing, dance, and tell stories.  These include Creativity Camp (grades 2-3), Teen Summer Ensemble (grades 6-8), High School Scene Study (grades 9-12), and Youth Summer Intensives (grades 3-5).  
Camps sessions run at different times during June and July.
Since 2013, Ms. Marian's unique "performance-focused" Dance Program for boys and girls means frequent stage time at the end of each class in the studio.
A variety of summer camps are offered including Fairy Princess Camp (K-3), a Pre-K Camp (ages 3-5), Dance Production Camp (grades 1-8), and more! Camps all run in 1-week sessions.
Fei Tian Academy of the Arts' mission is to provide young people with a curriculum that features training in traditional arts that facilitates the understanding of different cultures, offering dance education to those who are both accomplished and talented. This year's music and performing arts camps include Chinese Song & Story Camp, Children & Youth Dance Camps, and Dance Intensive Camps, and the Master Dance Program.
LMS is a fun-loving music school in the Mission District inspiring creativity and cultivating musicianship with music lessons, classes, and workshops for all! This year's summer camps include Songwriting Camp, Little Mission Musicians (guitar, piano, percussion, vocals, and On Stage Camp (musical theatre, acting, and improv).
All camps are open for ages 7-10, and 11-14, with extended care available.
Imagine spending fun-filled camp days exploring the enchanted and enriching world of ballet! On any given day at Tutu Camp, a child might take a ballet class, decorate costumes, learn the story of a famous ballet, or even take part in a production of their own creation. Each camp sessions focuses on a different ballet story from the classical repertoire.


Young students receive an orientation to dance focused on improving a variety of basic motor skills and expression.Children explore rhythm and movement while learning the fundamental elements of choreography. Students are exposed to a diverse range of cultural dance styles, international music and elementary principles of pantomime, which combined are sure to spark an interest in the arts.
Discover the magic of classical ballet through the nurturing instruction of an international, award-winning principal dancer and choreographer.
Mr. Wu graduated from Shanghai Ballet School at the top of his class and joined the Shanghai Ballet as a principal dancer. He danced numerous principal roles in the great opera houses of China, Europe and the U.S.
1st Russian Ballet School, under the artistic direction of the renowned Ballet Instructor, Julia Zharova, offers ballet classes in the modern, easily accessible facility in San Francisco's Pacific Heights neighborhood.
The school focuses on classical ballet and uses the Vaganova Method of instruction.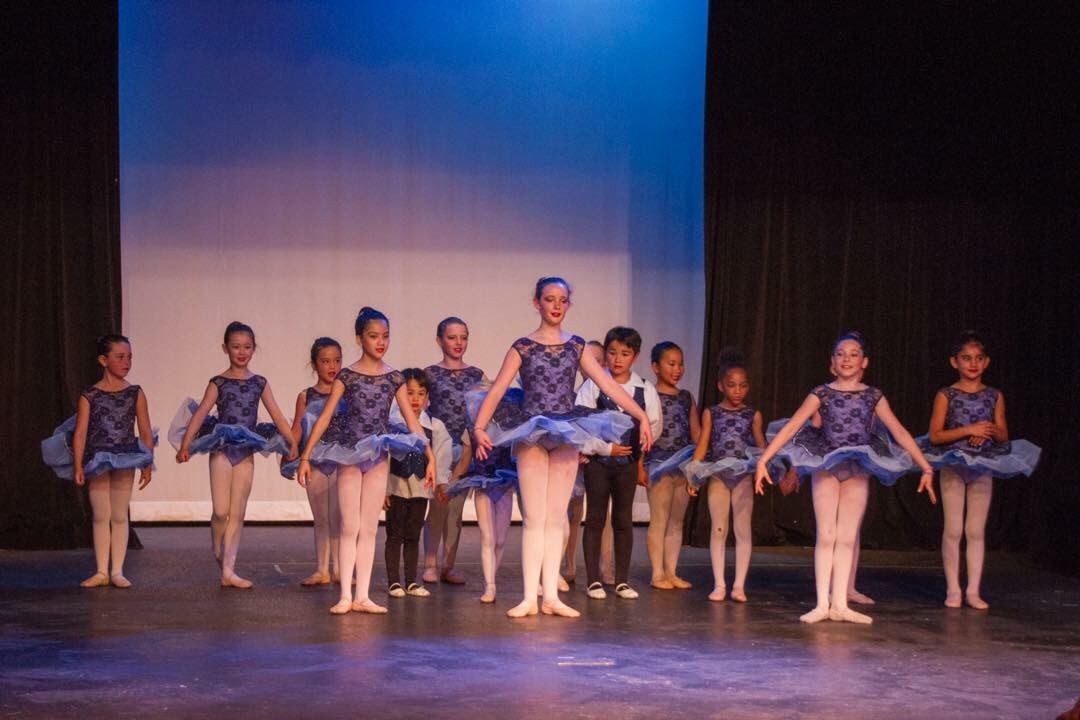 Poise Ballet offers summer dance camps for boys & girls ages 6-18. Summer Dance FUN Camps run 9am-3pm, on July 11-15, and/or August 1-5. No Dance Experience Required.
Summer Dance INTENSIVE Camp runs 9am-3pm on July 18-22 and/or August 8-12. For the Intensive camp, a minimum of 2 years dance experience is required.
Joy of Dance Ballet School offers a wonderful, fanciful, creative day camp program for 10 weeks this summer. This inspiring camp welcomes boys and girls and uses themes from famous ballets such as Swan Lake, Coppélia, The Nutcracker and Carnival of Animals as well as Broadway hit, Mamma Mia! featuring music by ABBA! Camps expose children to music, choreography and art experiences.
---
Did you find any awesome dance camps or classes for your kids? We hope so! If not do not despair. We have hundreds of other amazing camps and classes to browse through. Discover more here.
---